Tony Phelps – has been guiding people hunting and fishing for over 20 years. Being born and raised in Monterey County, he has hunted  pigs for years.
A Chico State Graduate and at one time nor cal fishing guide on the Sac, Feather and Yuba rivers.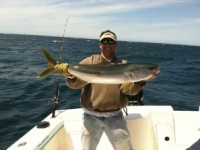 He loves to hunt and fish. This picture is taken on his boat the Empty Pockets, it is his charter boat down in Cabo San Lucas, Mexico.
Tony has a wide range of hunting and fishing knowledge and is always looking forward to the next trip.
Check out his boat on www.pochos.com.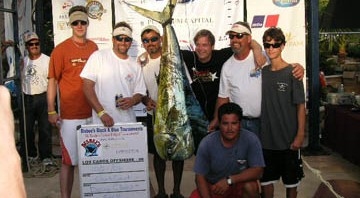 Pay day in the Bisbee's off shore Tournament!