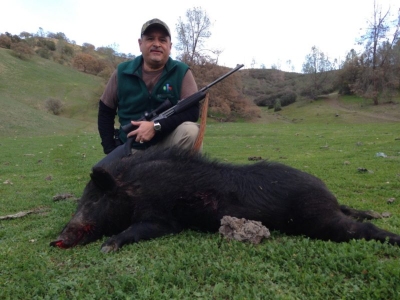 Select your Hunt
2 Day/2 Party Minimum
Enclosed Hunting Area
1 & 2 Day Sheep & Goat
(A Zone Season)
(In Season)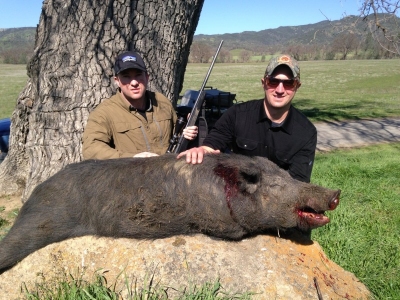 Question: What does an average meat pig weigh?
Answer: An average meat pig weighs anywhere between 150 to 180 lbs.
---
Question: What is your description of a trophy?
Answer: A trophy boar with 2-inch or better tusk length.
---
Question: I would like to leave my game with you to be processed. Can you help?
Answer: If you'd like us to deliver your pig(s) to our ….
Welcome to All Season Outfitters 
Tony Phelps, President and Owner Operator is offering fair chase guided wild pig hunts located on the California Central Coast just outside of King City, California. Approx 3.5 hours North of L.A. and 2 hours South of San Jose, right smack dab in the middle of pig country.
Tony is also offering: European and Russian Pig Hunts in an enclosed hunting area. Come hunt this unique animal against a backdrop of rugged terrain, boulders, brush and natural water sources.
Exotic Hunts include: Sheep and Goat hunts.
Other Hunts include: Deer hunts, Turkey/Upland Bird